Hartwell Manufacturing Company Fined $62,000 for 13 Purported Health and Safety Violations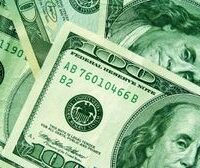 A Georgia manufacturing plant was recently assessed $62,000 in proposed fines for 13 alleged health and safety violations from the United States Department of Labor's Occupational Safety and Health Administration (OSHA). The purported violations were uncovered during an inspection at Tenneco Automotive Operating Company in Hartwell. The company apparently received one $22,000 repeat violation, nine serious violations that totaled $37,800, and three other-than-serious health and safety violations totaling $2,200. According to the Director of OSHA's Atlanta-East Area Office, Bill Fulcher, Tenneco management must endeavor to eliminate health and safety hazards for its workers in the future.
The repeat violation was reportedly issued as a result of Tenneco's failure to lower the pressure in a device used for cleaning to acceptable levels. A repeat violation is issued when a company is cited for two substantially similar health and safety violations within a five-year-period. Tenneco was reportedly cited for the same violation approximately two years ago.
In addition, the company was cited for nine allegedly serious violations that included employee exposure to burn hazards, poor housekeeping, failure to provide workers with proper safety equipment, poor equipment maintenance, an obstructed emergency exit, insufficient machine guards, and failure to warn workers when they were exposed to noise beyond acceptable industry levels. A serious violation occurs when an employer is aware or should be aware that a workplace hazard has exposed an employee to substantial risk for serious harm or death.
Three additional violations apparently resulted from Tenneco's alleged failure to accurately note the number of days a particular employee was out due to a cut, failure to properly record company noise violations, and failure to test worker hearing following exposure to unacceptable noise levels. Although such violations are related to worker health and safety, they are considered to be unlikely to cause serious harm or death.
Sadly, workplace accidents injure or kill thousands of employees throughout the State of Georgia every year. OSHA was established by the Occupational Safety and Health Act of 1970 in an effort to prevent or reduce employee injuries and fatalities throughout the United States. The act requires employers to adhere to federal health and safety requirements such as providing workers with access to safety training and information about potential workplace hazards. If you were hurt or a family member was killed in a workplace accident, you are advised to contact a skilled work injury lawyer as soon as you are able.
If you were injured in a workplace accident, you should give the dedicated attorneys at Stokes & Kopitsky, P.A. a call toll free at (800) 700-5050. Our hardworking Hartwell work injury lawyers have more than 30 years of experience helping the victims of preventable accidents across Georgia achieve the compensation they deserve based upon the degree of their injuries. At Stokes & Kopitsky, P.A., our capable attorneys are ready and willing to help you file your personal injury or wrongful death claim. To schedule a free confidential case evaluation with a caring advocate, please contact lawyers Greg Stokes and Neil Kopitsky through our website today.
More Blogs:
10-Year-Old Tragically Killed, Six Others Hurt in Clay County School Bus Accident, The Atlanta Personal Injury Attorney's Blog, May 20, 2013
Bicyclist Dies in Nighttime Crash on Georgia 303 in Brunswick, The Atlanta Personal Injury Attorney's Blog, May 13, 2013
Additional Resources:
Hartwell, Ga., manufacturer cited by US Department of Labor's OSHA for repeat, serious safety and health violations; $62,000 in proposed fines, OSHA Region 4 News Release: 13-876-ATL (97), May 9, 2013Photo credit: emsago, Stock.xchng