10-Year-Old Tragically Killed, Six Others Hurt in Clay County School Bus Accident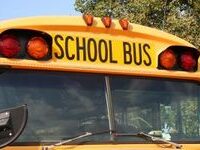 A 10-year-old Early County child was killed and at least six other people were hurt in a recent school bus crash. According to the Georgia State Patrol, the accident occurred on Highway 39 four miles south of Fort Gaines in Clay County. Law enforcement officers stated the driver of a Pataula Charter Academy school bus lost control of the vehicle while navigating a curve and left the roadway around 4 pm. The bus was reportedly headed towards Blakely when the wreck occurred.
Two children seated in the front row of the passenger bus were apparently thrown from the vehicle when the school bus struck a culvert that is located in a ditch on the side of the road. One of the children ejected, a 10-year-old girl, was purportedly pronounced dead at the scene of the collision. The other child thrown from the bus was allegedly transported via emergency helicopter to an area hospital with a punctured lung and a broken arm. The bus driver and four other children who were travelling aboard the school bus at the time of the incident were also reportedly treated for a variety of injuries.
The exact cause of the fatal school bus accident is currently under investigation by the Georgia State Patrol Specialized Collision Reconstruction Team. A representative for local law enforcement stated drugs and alcohol were ruled out as a potential factor in the wreck. At this time, authorities reportedly believe the tragic event was caused by a mechanical failure associated with one of the axles on the bus.
Georgia law states school boards must maintain an insurance policy on any bus used to transport students to or from school. A minor who was injured in a Georgia school bus crash may be entitled to recover financial compensation for his or her medical expenses, pain and suffering, any resulting temporary or permanent disability, and other damages. Generally, a child who was hurt or the family of a student who was killed in a school bus accident must show the driver was somehow negligent in order to recover damages. In some situations, Georgia courts have allowed children who were hurt while traveling on a school bus to recover compensation for their harm regardless of who caused the collision. If your minor child was injured or tragically killed in a school bus wreck, a skilled personal injury lawyer can help.
If your youngster was hurt or died as a result of a school bus or other traffic crash, please give the hardworking attorneys at Stokes & Kopitsky, P.A. a call toll free at (800) 700-5050. Our dedicated Clay County personal injury lawyers have more than 30 years of experience helping accident victims across the State of Georgia achieve the compensation they deserve based upon the severity of their injuries. At Stokes & Kopitsky, P.A., our caring attorneys are ready and willing to help you file your personal injury or wrongful death case. To schedule a free confidential personal injury claim evaluation with a diligent advocate, do not hesitate to contact lawyers Greg Stokes and Neil Kopitsky through our website today.
More Blogs:
Bicyclist Dies in Nighttime Crash on Georgia 303 in Brunswick, The Atlanta Personal Injury Attorney's Blog, May 13, 2013
Teen Killed in Tragic Bicycle Accident on North Ola Road in Henry County, The Atlanta Personal Injury Attorney's Blog, May 6, 2013
Additional Resources:
UPDATE: Identity released after fatal bus wreck, by Ashton Pellom, walb.com
Tuesday bus accident injures multiple students, mysouthwestga.com
Photo credit: TWINMOM, Stock.xchng
Categories: