Bicyclist Dies in Nighttime Crash on Georgia 303 in Brunswick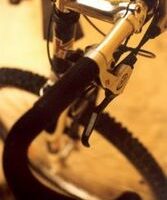 A 50-year-old bicyclist was recently killed in a Brunswick traffic wreck. According to Corporal Chad Gray of the Georgia State Patrol, the former Waycross resident was riding his bicycle on Georgia 303 in Glynn County near the Turtle River Bridge after dark when he was struck by a southbound car. Following the wreck, the bicyclist was allegedly transported via emergency helicopter to Memorial Medical Center in Savannah. Unfortunately, the 50-year-old reportedly died the next day as a result of the injuries he sustained in the bicycle accident.
Although the exact cause of the fatal collision is currently under investigation by the Georgia State Patrol, the motorist who hit the bicyclist is not expected to face charges in connection with the incident. Gray stated the deceased man was wearing dark clothing while riding a dark bicycle that was not equipped with lights or other safety features beyond reflectors attached to the bike pedals. Gray also added that a witness claims he, too, almost struck the man a few moments before the deadly crash. He cautioned bicyclists across the State of Georgia to ensure that they equip their bicycles with reflectors and headlights.
Like most states, the general traffic laws that govern motor vehicles in Georgia also apply to bicycles. The Official Code of Georgia Annotated requires any biker under age 16 to wear a helmet. Bicyclists must ride with traffic as far to the right as possible. In addition, a Georgia bicycle rider is required by law to use a light that is visible from at least 300 feet away after dark, and refrain from riding while intoxicated or carrying an item that prevents the rider from keeping at least one hand on the handlebars at all times. Georgia law also requires motorists to leave a three-foot buffer while passing a bicyclist.
If you were hurt or a loved one was killed in a bicycle accident, you may be entitled to collect financial compensation for your medical costs, any resulting disability, lost wages and benefits, suffering and pain, funeral expenses, and a number of other damages. A quality Georgia bicycle accident attorney can explain your right to recovery in further detail.
Give the capable lawyers at Stokes & Kopitsky, P.A. a call toll free at (800) 700-5050 if you were injured or someone you love was killed in a bicycle or other traffic collision. Our caring Glynn County personal injury attorneys have more than 30 years of experience helping bicycle and other accident victims throughout Georgia achieve the compensation they deserve based upon the severity of their injuries. At Stokes & Kopitsky, P.A., our knowledgeable lawyers are ready and willing to help you file your personal injury or wrongful death claim. To schedule a free confidential case evaluation with a competent advocate, contact attorneys Greg Stokes and Neil Kopitsky through our website today.
More Blogs:
Teen Killed in Tragic Bicycle Accident on North Ola Road in Henry County, The Atlanta Personal Injury Attorney's Blog, May 6, 2013
Macon Five-Year-Old Tragically Killed in Pedestrian Accident With Bibb County School Bus, The Atlanta Personal Injury Attorney's Blog, April 29, 2013
Additional Resources:
Authorities locate family of crash victim, WTOCPhoto credit: wths, Stock.xchng
Categories: