Georgia Widow Prevails in Wrongful Death Claim–Medical Staffing Network Inc. v. Connors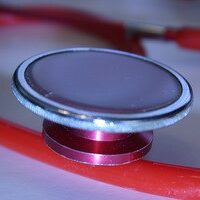 The Georgia Court of Appeals recently affirmed a judgment awarding a Georgia widow $2.5 million on her wrongful death claim. Janet Rowland brought a medical malpractice action against DeKalb Medical Center (Hospital) and Medical Staffing Network Inc. (Medical Staffing), alleging a nurse's negligence caused her husband's death. The jury awarded the estate of William Rowland (Estate) $364,279.40 in medical expenses and $1 million for pain and suffering. Janet Rowland was awarded $2.5 million on her wrongful death claim.
In 2005, William Rowland was severely injured in a car accident. His injuries required long-term acute care at the Hospital. Medical Staffing supplied the Hospital with temporary medical personnel as needed. Peggy Howard, a nurse employed by Medical Staffing, was responsible for William's care during an overnight shift. William's blood pressure dropped, but Howard did not discover his worsening condition until the next morning. William died four months later.
Janet and the Estate (Rowlands) filed suit against the Hospital and Medical Staffing. They alleged that Howard negligently failed to monitor William's vital signs and, as a result of the delay in treatment, William suffered severe brain damage, resulting in his death. Medical Staffing stipulated that it would be responsible for any damages the jury awarded the Rowlands as a result of Howard's negligence. The trial court entered judgment in favor of the Rowlands.
Medical Staffing contended, in part, that the trial was "fundamentally unfair" because the Rowlands and the Hospital concealed an agreement they had entered into on the first day of trial. This agreement allowed the Hospital to reduce its financial exposure by increasing Medical Staffing's liability during trial. It limited the Hospital's financial exposure to $100,000.
OCGA §5-5-23 allows the court to grant a new trial when there is newly discovered evidence that is "so material as to make a different verdict likely." Here, the agreement between the Hospital and the Rowlands did not make the trial fundamentally unfair. The primary issues in this wrongful death case were liability and apportionment of fault. Because Medical Staffing had a contractual obligation to indemnify Hospital for any damages caused by Howard's negligence, the Hospital had an obvious incentive to show the damages were entirely Howard's fault. The Rowlands and the Hospital freely disclosed their mutual interest when the trial began.
Further, even if the parties disclosed their secret agreement, it is unlikely the jury would have returned a different verdict. The jury found Howard 95% at fault for William's death. Pursuant to the indemnity provision in its staffing contract with Hospital, Medical Staffing was likewise liable to Hospital for any damages caused by Howard. Accordingly, Medical Staffing was not entitled to a new trial; the judgment in favor of the Rowlands must be affirmed.
If the death of your family member was caused by somebody else's negligence, you may be entitled to compensation. The experienced Atlanta wrongful death attorneys of Stokes & Kopitsky can help you explore your legal options in bringing a wrongful death claim. At Stokes & Kopitsky, we understand your loss is devastating and are dedicated to helping you pursue a claim with dignity and respect. We have helped surviving family members throughout Georgia obtain the compensation they deserve. Call (800) 700-5050 for a confidential consultation or contact us online.
Web Resources:
Medical Staffing Network v. Connors, Georgia Court of Appeals
More Blog Posts: Georgia's Two Year Statute of Limitation Bars Nephew's Wrongful Death Action Where Damages Are Not Paid to Decedent's Estate-Metropolitan Atlanta Rapid Transit Authority v. Maloof, The Atlanta Personal Injury Attorney's Blog Atlanta Woman Killed in Tractor-Trailer Accident, The Atlanta Personal Injury Attorney's Blog Friends Ride Through Georgia to Raise Money for Bicycle Accident Victim, The Atlanta Personal Injury Attorney's Blog
Categories: