Georgia Dog Bite Victim Must Show Ownership of Vicious Animal to Recover–Cormier v. Willis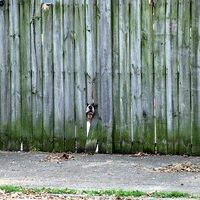 The Georgia Court of Appeals recently held that in order to recover against an allegedly negligent owner, the dog bite victim must prove the defendant actually owned or kept the dog. A Georgia woman sued the owner of the home in which she was bitten, but the trial court ruled in the owner's favor. The court explained that the woman did not present sufficient evidence showing the homeowner actually owned or kept the dog. She also failed to point to any local ordinance that would impose strict liability on the owner. As such, the defendant could not he held liable.
Annie Cormier provided home health care to an elderly patient in Augusta, Georgia. The patient lived in the home of her son-in-law, Joseph Willis. On July 2, 2009, Cormier went to Joseph's home to take care of his mother-in-law. Joseph was out of state on vacation at the time. But his daughter, Carmaleita, 27, was there, visiting from Atlanta. She brought her pit bull, Kain, with her to the house. When Cormier pulled into the driveway, Kain was chained on the porch. But the dog slipped out of his collar and jumped through the open front passenger window into Cormier's car. He bit her on the elbow. Cormier honked the horn for help. Carmaleita came outside and called for Kain. The dog released Cormier's elbow and jumped out of the car.
Cormier sued both Joseph and Carmaleita Willis, alleging they were negligent and liable for her injuries. The trial court granted summary judgment to Joseph, finding he did not own or keep the dog as required under the statute. Cormier appealed. She argued the court failed to consider a local ordinance that made dog owners strictly liable for damages caused by the animal. She also contended that the court erred in finding Joseph did not "own" or "keep" the dog.
Georgia's dog bite statute is codified in OCGA §51-2-7. According to this law, a person who owns or keeps a vicious or dangerous animal can be held liable in damages if he or she "carelessly manages" the animal or allows it to go free, resulting in an unprovoked injury to another person. While Georgia might have more stringent local ordinances that provide strict liability for "dangerous dog" owners, Cormier failed to prove the exact ordinance. Cormier had to provide an original or certified copy of the city ordinance for it to become part of the record.
Cormier's second argument also fails because the undisputed owner of the dog was Carmaleita, not Joseph. Nor did Joseph "keep" the dog because Kain was solely under Carmaleita's care when he bit Cormier. Joseph was not even at home at the time. Because he neither "owned" nor "kept" a vicious animal as the statute required, Joseph could not be held liable for Cormier's injury under OCGA §51-2-7.
If you were bitten or mauled by a dog, the experienced Atlanta dog-bite attorneys at Stokes & Kopitsky can help. For over 20 years, Stokes & Kopitsky has successfully represented numerous dog-bite victims, recovering millions of dollars in compensation for injury victims all over Georgia. We are knowledgeable in dog-bite law, including local ordinances that provide strict liability for owners of dangerous dogs. Our attorneys are always prepared for trial and are dedicated to helping you achieve the best possible outcome in your case. Call (800) 700-5050 for a free consultation or contact us online.
Web Resources:
Cormier v. Willis, Georgia Court of Appeals
More Blog Posts:
Owner of Dogs That Mauled DeKalb Girl Denies Negligence–OCGA §4-8-25, The Atlanta Personal Injury Attorneys Blog
Georgia Widow Prevails in Wrongful Death Claim–Medical Staffing Network Inc. v. Connors, The Atlanta Personal Injury Attorneys Blog
Damages: What are they and what do they mean for my Atlanta Injury Case? The Atlanta Personal Injury Attorneys Blog
Categories: