What To Do If a Loved One Died Due to Someone's Negligence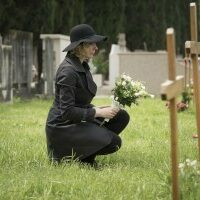 Table of Contents:
A wrongful death action is a claim against a person who negligently caused the death of your loved one or relative.  If your loved one was killed due to the negligence or recklessness or even the intentional action of another person, you should immediately call a lawyer to help file and initiate your wrongful death claim. While no amount of monetary compensation can replace the loss of a loved one, securing the future and finances of those left behind can make a big difference.  What's more, relatives are also given a sense of justice and security once they are able to obtain a recovery or judgment against the wrongdoer.
While filing a lawsuit or talking to a lawyer may be the last thing on your mind while you are grieving the loss of a loved one, it is imperative that a wrongful death suit be filed within a specific time period. If you file after the allotted period, you may lose the right to file the wrongful death action altogether. Therefore, it is essential to consult an expert Atlanta wrongful death attorney, such as Stokes & Kopitsky, who can help you understand your legal rights and navigate the complex legal process.