College Student and Animal Rescuer Mauled to Death in Decatur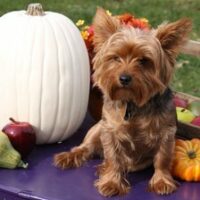 A 23-year-old Georgia Perimeter College student and animal rescuer was recently found mauled to death in her Decatur home. According to DeKalb County law enforcement officers, Rebecca Carey succumbed to multiple dog bites from at least one of the dogs she sought to save. Carey's body was reportedly discovered by a friend, Jackie Cira, after she failed to call or come in to work at the Loving Hands Animal Clinic in Alpharetta. According to Cira, it appeared as if Carey had fallen and hit her head. At the time of her death, Carey reportedly had five dogs in her home including a large Presa she was watching for a friend.
Although DeKalb police officers initially believed Carey was the victim of a homicide, they later determined the woman died as a result of dog bite wounds. All five dogs found n Carey's home at the time of her death were euthanized. Cira believes animal control officers were too quick to euthanize the dogs. She also said due to the variation in size among the five dogs, it should have been possible to determine which dog actually bit Carey. The Interim Director at DeKalb County Animal Control, Tim Medlin, stated safety was his number one priority and the dogs were euthanized in order to protect the public.
According to Cira, Carey would have been devastated to learn each of the five dogs was killed. She believes Carey was bitten after she fell and hit her head while attempting to stop a fight amongst the dogs. Although four of the dogs were familiar with one another, Carey allegedly took in a second large Presa only one week prior to her death. Still, Carey's friend said the animal rescuer firmly believed dangerous or aggressive dogs have no place in society.
Unfortunately, this case ended tragically. When adults and children survive a dog attack, they are often left with disfiguring injuries that may require multiple painful surgeries and extended hospital stays. In the State of Georgia, a dog is presumed dangerous the first time it bites a person. The Official Code of Georgia Annotated (OCGA) § 4-8-25 requires the owner of a dog who has previously bitten someone to register the dog with the Georgia Dangerous Dog Control Office. OCGA § 4-8-30 holds the owner of a dangerous dog solely liable for any harm caused by the dog even if the dog was provoked. If you were attacked or bitten by a dangerous dog in the State of Georgia, you should contact a knowledgeable dog bite lawyer to discuss your case.
If you or your child was mauled or bitten by a dangerous dog, contact the lawyers at Stokes & Kopitsky, P.A. today. Our knowledgeable DeKalb County dog bite attorneys are available to discuss your claim and help you seek fair compensation after an attack by a dog. At Stokes & Kopitsky, our hardworking and diligent personal injury attorneys have more than 30 years of combined experience helping the victims of unexpected injuries throughout Georgia achieve the compensation they deserve. For a free evaluation of your personal injury case, do not hesitate to call lawyers Greg Stokes and Neil Kopitsky toll free at (800) 700-5050 today.
More Blogs:
Passenger Bus Carrying 80 People Catches Fire on I-85 in Hart County, The Atlanta Personal Injury Attorney's Blog, August 20, 2012
Georgia Institute of Technology Creates Glove That May Improve Motility for Spinal Cord Injury Victims, The Atlanta Personal Injury Attorney's Blog, August 13, 2012 Additional Resources:
Photo credit: jade, morguefile.com
Categories: