Woman Arrested in Connection to Fatal Hit-and-Run Accident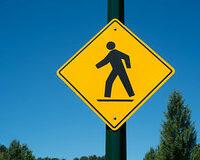 It is a fact of life that accidents can happen at any time and anywhere. Even if you are a pedestrian, you can find yourself involved in an automobile accident.
That is the case when a woman hit and killed a pedestrian in a hit-and-run accident that happened in unincorporated Norcross last month. According to police, Ruth Escobar, 50, hit Kanaiyalal P. Patel, 85, in the early evening near Kings Ridge Drive and Singleton Road around 6 p.m. on Sunday, April 13th.
Escobar failed you yield at a stop sign when she struck Patel with her 1999 FordF-150 pickup truck. Patel was transported to Gwinnett Medical Center with life threatening injuries. The elderly man later died as a result of the injuries he sustained in the accident.
Escobar did not stop and render aid to the driver as required by law. An eyewitness to the accident followed Escobar to her home where she was arrested by authorities. Escobar was held in the Gwinnett County Jail.
If you or a loved one has been in an accident, or has been hurt by the carelessness or negligence of another, you can find help by calling the office of Stokes & Kopitsky. We specialize in personal injury and accident law. You and your loved ones are protected by law and we are here to defend those rights.
Call us today. We are available 24 hours a day, 7 days a week. We can help you and your loved ones get the compensation you deserve. We're here to fight for you.