Winning Opening Statements in Atlanta Injury Cases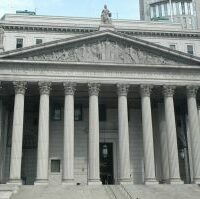 Every trial begins the same way. Each side's attorney has the right to make a speech to the jury, called an "opening statement." In an injury case, the victim's attorney gets to speak to the jury first. Then the attorney for the other side, who is potentially responsible for the victim's injuries, gets to speak. Opening statements are not arguments, but they do present the facts that will be proved from the viewpoint of each party.
When we as attorneys at Stokes and Kopitsky, P.A. give our opening statement to the jury, we are working to give the jury a good mental framework to understand how the other side caused the victim's injuries. We speak mostly about responsibility. We tell the jury who the witnesses are, what they will say, and what we will prove. We explain who caused the accident, what they did wrong, and how this injured the victim. With this framework, the jury can start to mentally vote for the side they want to win. A good opening statement gets that vote on your side, as the victim, right at the beginning.
Stokes & Kopitsky, P.A. are highly experienced Atlanta injury attorneys with the years of trial experience needed to successfully represent victims of serious injury accidents. If you have been injured in an accident, we can help you. We encourage you to call us for a free initial consultation. You do not need any money to hire us, because our fees and the costs we advance are paid from any settlement or court award we obtain for you; if there is none, there are no fees.
We work as a team to help victims and their families in all types of accidental injury and death cases. We are here for you and can answer all of your questions. Please call us toll-free at 800-700-5050 for highly qualified, caring legal help. We welcome your call.