Rollover Accident near Jodeco Road Kills 1, Injures 1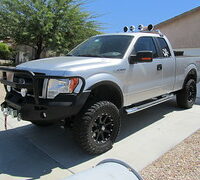 It's important to know that there can be other reasons for another driver crashing into you and causing injury. Mechanical failure on a vehicle could cause someone to go out of control and crash. While there might still be some liability involved, depending on the circumstances, the payout might be less than desired.
Take this accident that happened on Tuesday on I-75 south of Jodeco Road. The accident blocked traffic for four hours while police investigated the problem. They believe that problems with one of the tires caused the F-150 truck to overturn and throw out the two individuals in the car. The passenger of the truck was killed on the scene while the driver was taken to the hospital with serious injuries. The truck was the only vehicle involved in the accident.
Family members are still being notified. Depending on circumstances, they could file a wrongful death suit against the man. However, it would be difficult to prove that it was the driver's negligent care of the vehicle that caused the accident. Sometimes an accident is just that.
When you call our law offices we will examine all the factors of the case and give you an honest assessment of whether you could get any compensation in court. It is our responsibility to give you this evaluation so false hopes are not built up. Don't hire a lawyer that promises you compensation no matter what. Every case is different. Call the experienced lawyers of Stokes & Kopitsky if you need a civil lawyer in Atlanta.