Officers Cracking Down on DUI This Holiday Season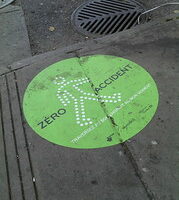 It's that time of year again. The holidays are in full swing, and so are the parties. This is prime time of year for people to imbibe a little too much and get onto the roads. However, getting a DUI is no party, especially if an injury is involved. Many people die every year due to alcohol-related deaths during the holidays.
Police have instituted their annual crackdown on drunk drivers in Atlanta to prepare for this spike of drunk drivers. Operation Zero Tolerance is aiming to reduce the number of drunk drivers on the road this season. Despite police efforts in previous years, the number of drunk driving crashes between November 20th and December 31st rose last year. There were 1,100 alcohol-related crashes in Atlanta, with 679 injuries and 20 deaths.
No one wants to spend their holiday season in Grady Memorial Hospital, a common place to send trauma victims who have been injured in accidents. The worries of medical costs and transportation replacement would just pile on top of the regret of missing out on the memories of the holidays this year. If you have been injured in a DUI accident, there is help. Call the law offices of Stokes & Kopitsky. Our experienced team of injury lawyers is ready to fight for you in court. Drivers who are successfully convicted of DUI can be liable for additional damages. Don't suffer unnecessarily. Call us today for a free consultation.