Family Goes to the Legislature to Propose New Road Rage Law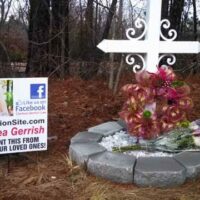 When a close family member dies in an accident, especially a young person, parents may feel that the actions of the court are not enough to punish the people in the crime. Lawsuits and criminal charges can only go so far. Sometimes a parent will decide that they need to take their demands to the legislature and ask lawmakers to change the laws.
That is what one family is doing after a young woman was killed in a road rage crash last October. According to police, a truck crashed into the 20-year-old's SUV head-on.  Both drivers were killed in that accident, though the passengers in the woman's vehicle survived. Police say that the truck driver got angry when he couldn't pass another vehicle that was in front of him. When he tried to get in front unsafely he crashed into the woman.
The perpetrator paid the ultimate price, but the family wants to make sure that this sort of accident doesn't happen again. They are working with State Rep. Kevin Tanner to create the Chelsea Gerrish Law. The parents are seeking stiffer penalties, including felony charges and license suspension for 6-12 months.
Time will tell if the proposed legislation turns into law. Atlanta does have its share of angry drivers considering how congested the city is. Accidents happen every day on our roads, and injuries and death can happen at any time. If you have been injured or had a family member killed in an accident, we urge you to contact an attorney so you can get legal advice. If you live in Atlanta, Macon, or Savannah, the attorneys at Stokes & Kopitsky are ready to hear your case. Call today if you need help.