Preventing Elder Abuse and Neglect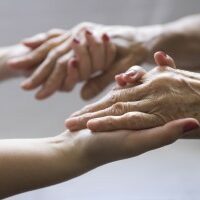 With the ever-growing number of aging baby boomers, quality elder care is becoming increasingly difficult to find.  While many elderly people remain independent and completely capable of taking care of themselves, a significant percentage of the aged population already need consistent assistance due to deteriorating health and compromised mobility. In many cases, their well-being is placed in the hands of family members or care centers that attend to their every need.  In a perfect world, the greatest generation receives quality health care, around-the-clock assistance by competent professionals, and services in a clean, welcoming environment.
There are, however, tragic cases where the elderly are placed in over-crowded nursing homes or are cared for by over-extended care givers resulting in elder abuse and neglect.
Many signs of elder abuse and neglect include the following:
Overall deterioration of the person's health
Poor hygiene
Weight loss
Bruises, sores, cuts, or other injuries
Unexplained withdrawal from normal activities
A sudden change in alertness
Unusual depression
Frequent conflicts between the caregiver and the elderly person
Elder neglect—failure to fulfill a caretaking obligation—constitutes more than half of all reported cases of elder abuse. It can be intentional or unintentional, based on factors such as ignorance or denial that an elderly charge needs as much care as he or she does.
Whether in nursing homes or at home, consistent physical, mental, and emotional abuse can lead to worsening health conditions, illness or even death.
In cases of elder abuse and neglect, you will find it necessary to turn to a doctor who can make sense of the behavioral and physical changes manifested by the elderly resident. If you or the doctor suspects abuse, turn to an Atlanta personal injury lawyer who thoroughly understands the laws designed to protect the elderly and can accurately identify the breaches made by the caregivers that resulted in the suspected elder abuse or neglect.
Contact your Atlanta personal injury lawyer at Stokes & Kopitsky to discuss your case.  We will help you fight for those who cannot fight for themselves.