Uninsured Motorist Accidents and You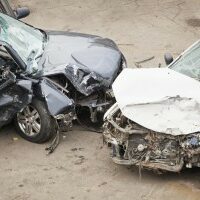 Driving is not as simple as getting from point A to point B. A lot can happen between your starting point and your intended location. Despite all the precautions you take to ensure that your vehicle is in good condition and that you follow all driving laws, you can still end up in a car accident.
But what can you do when you wind up in an uninsured motorist accident where the responsible party is an uninsured driver?
You have two options. You can either seek a settlement directly from the driver, or you can file a claim to receive your own uninsured motorist benefits.
Seeking a Settlement From the Driver
The process of seeking a settlement directly from an uninsured motorist is lengthy, frustrating and often unfruitful.It is unlikely that you will receive a substantial settlement from an uninsured driver. Chances are, he or she does not have the financial ability to pay you. Even if you do win your case, you may end up needing a court order to compel the driver to pay the settlement.
Filing a Claim With Your Insurance Company
In these accidents, your best option is to file a claim with your insurance company for uninsured motorist coverage. You need to inform your insurance company as soon as possible to make a claim.There are still some challenges with this option. You have to negotiate with your insurance company and agree upon a settlement figure.
It is best if you contact an auto accident attorney to represent you in the process of reaching a settlement with your insurance company. We are on your side to make sure you receive compensation for damages, time off work, medical expenses, and pain and suffering If you have been involved in an uninsured motorist accident, please contact our office as soon as possible for a free consultation.