One Child Killed, Several Others Ejected in Negligent Henry County Traffic Crash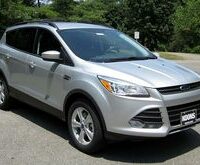 A 14-year-old McDonough girl was killed and at least five other people were hurt in an Independence Day motor vehicle crash on Interstate 75 in Henry County. According to police, a 19-year-old was driving north in a sport utility vehicle that was carrying seven passengers when she lost control of the vehicle and hit a guard rail near exit 219. As a result, the SUV apparently began to spin and hit another northbound vehicle. Henry County Police Spokesperson Joey Smith said five children ranging in ages between two months and 16 years were thrown from the SUV.
Following the traffic wreck, a four-year-old child was transported to Egleston Hospital for Children with a number of broken bones. Smith said two infants were also treated at the same hospital for head injuries they reportedly sustained in the accident. Emergency responders allegedly transported a 16-year-old to Grady Memorial hospital with serious injuries. In addition, a 30-year-old passenger was treated at the Atlanta Medical Center for injuries that were not life-threatening. Sadly, a 14-year-old girl died at the scene of the crash.
The driver of the SUV was apparently unhurt in the fatal collision. Although the exact cause of the deadly incident is currently under investigation, Smith stated law enforcement officers believe heavy rain and speed both played a role in the accident. In addition, Smith said it appears that none of the children who were ejected from the SUV were properly restrained. Charges are now allegedly pending against the 19-year-old driver.
Last year, almost half of the individuals killed on Georgia roads were not wearing a seat belt. Wearing a safety belt every time you get into a car or other vehicle is the easiest and most effective way to increase both driver and passenger safety. If you were hurt or lost a treasured family member in a preventable motor vehicle collision, you may be eligible to collect damages for your medical costs, lost wages and benefits, pain and suffering, disability, funeral expenses, and more. Contact a quality car accident lawyer to discuss your case.
Please call Stokes & Kopitsky, P.A. toll free at (800) 700-5050 if you were injured or someone you love was killed in a Georgia traffic wreck. Our knowledgeable Atlanta car accident attorneys have more than 30 years of experience assisting people who were hurt by a negligent motorist. At Stokes & Kopitsky, our committed lawyers will help you recover the damages you deserve based upon the severity of your accident injuries. Our dedicated attorneys are ready and willing to explain your rights and help you file your personal injury claim. To schedule a free confidential case evaluation with a skilled advocate, contact attorneys Greg Stokes and Neil Kopitsky through our website.
More Blogs:
One Killed, Two Hurt in Suburban Atlanta Head-On Collision, The Atlanta Personal Injury Attorney's Blog, June 3, 2013
Hartwell Manufacturing Company Fined $62,000 for 13 Purported Health and Safety Violations, The Atlanta Personal Injury Attorney's Blog, May 29, 2013 Additional Resources:
Charges pending in I-75 fatality, by Kelsey Cochran, Henry Daily Herald
Teen dies and 5 others injured in Henry County wreck on I-75, by Cailin O'Brien, Atlanta Journal-Constitution
Photo credit: By IFCAR (Own work) [Public domain], via Wikimedia Commons
Categories: