How to Deal with Road Rage as an Atlanta Cyclist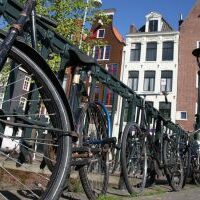 Many bicycle riders have come into contact with angry motorists. Sometimes, those situations end up with the motorist trying to "get even" with the cyclist by driving dangerously, causing the cyclist to go off the road, fall, or crash.
"Road rage" in motorists never ends well for cyclists. As racing cyclist and injury attorney Neil Kopitsky explains, "They are surrounded by steel, we are surrounded by Lycra; they are probably going to win." He observes that when motorists drive dangerously or recklessly, cyclists feel threatened and fear can cause them to respond with hostility. A fearful cyclist may yell or hold up their finger, causing the motorist to respond in kind, and from there the situation can escalate to violence, arrests, and injury.
Based on his years of experience, attorney Kopitsky advises cyclists to de-escalate a potentially dangerous situation with a frustrated or angry motorist by "injecting respect into the altercation." Attorney Kopitsky illustrates his advise by explaining that although he has successfully negotiated hundreds of cases with insurance companies, perhaps the most satisfying negotiation he ever had occurred while he was on a ride in Atlanta. There were nearly 80 riders on a hot summer night, on the "Pizza Ride" near Avondale Pizza Café. The driver of a car right behind the riders was slamming his horn, honking over and over, and was clearly irate. So Kopitsky dropped back and pulled up next to the driver, and spoke through the driver's lowered window. He said, "Excuse me, sir, I understand that we are in your way. We are here once a week, and we appreciate your being patient with us, and we'll be out of your way in just a few minutes."
After this respectful speech, the driver's response, attorney Kopitsky remarks, "was incredible." He said, "I'm sorry, have a nice night. . . God bless." The driver stopped honking and was patient after that, and the group was out of his way in a short while and went on with the ride.
As an attorney for injured bicyclists, Neil Kopitsky has represented clients who have been intentionally hit by motorists acting without any provocation. However, he says, these incidents may have stemmed from the motorist's experience with a previous cyclist who "flipped off" or yelled at the motorist, thus creating the hostility that led the motorist to later drive dangerously and injure a different bicyclist. Attorney Kopitsky suggests that cyclists who feel threatened by an angry motorist think through what they want to accomplish in the situation. As he says, "Do you want to escalate it? Do you want to win? Or do you want to set a good example for cyclists and make the road safer?" He advises bicyclists who feel they are in danger from a motorist to "be respectful. Don't escalate; de-escalate and stop the downward spiral."
If you have questions about your rights as an injured bicyclist, please contact us at Stokes & Kopitsky, P.A. We answer our phones 24/7. Your first consultation is free, and you can hire us without any money or insurance. If the motorist who hit you is uninsured and you happen to have uninsured motorist insurance on your car, you may be entitled to recover against your own insurance company for a bicycle-motorist accident. Please call us for more information.
Our fees and the costs are paid from the settlement or court award we obtain for you, and there are no fees unless we get you a settlement or court award. Please call us today, Stokes & Kopitsky, at (404) 892-0011, for outstanding legal help if you have been injured in a bicycling accident. We welcome your call.
Categories: