Driver Deliberately Crashes into Intersection, 10 Injured, 1 Killed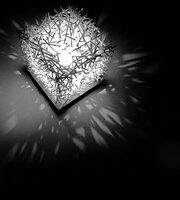 When Jason Nicholson woke up in the morning, there was no telling what he was thinking.  The 21 year old got into his vehicle and started traveling on Jimmy Carter Boulevard and Singleton Road.  To the drivers around, it was just another ordinary day.
Nicholson decided to make the day extraordinary by purposefully veering off into the line of cars at the intersection, killing a lady and critically injuring himself.
"It was not accidental, we do know that," said Corporal Jake Smith.  "But as far as what was going through his mind or why he actually drove his car into oncoming traffic, we're not 100 percent sure yet."  The cops don't believe that Nicholson knew anyone in the line of cars at the intersection.
"We don't know at this point if he was trying to harm himself or harm others, but we don't think he had targeted someone specific in those vehicles," continued Smith.
It is not clear whether drugs or alcohol were any part of this tragic incident.  Nicholson is facing 10 counts of aggravated assault and a felony murder charge.
Accidents happen every day without others deliberately veering into a line of cars to cause them.  We offer our condolences to the family of the woman that died in Nicholson's maelstrom.
If you have been injured in an accident, please don't hesitate to give us a call here at Stokes and Kopitsky.  We want to get the highest settlement possible so that your life can continue normally from your own catastrophic events.