Crash Injures 4 High School Seniors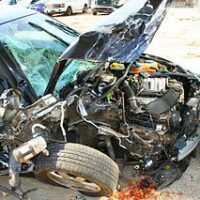 All accidents carry a certain amount of trauma, even minor ones. They are disruptions to all the important things everyone must accomplish from day to day. Even a fender bender means car repairs and time away from work, while more serious accidents could involve hospital time, recuperation, and longer leaves of absence. When another person is responsible for these problems, it is also their responsibility to make sure the victim does not have to suffer the cost.
Four graduating seniors were in a crash in Coweta County, which resulted in three of them being hospitalized.
Officials say the car went across the center lane, all the way to the other shoulder, then the driver lost control.
A 17-year-old was driving the Mitsubishi, with another young man in the front. Two other males, 18, were in the back of the vehicle. The two men in the front were taken to by air to Atlanta Medical Center, where they were listed in critical condition.
The two backseat passengers were taken to nearby Piedmont Newnan Hospital, with one of them released soon after.
All four were to graduate from Newnan High School that upcoming Friday.
The victim of an accident has enough to deal with without paying for the cost of recovery and rehabilitation, as well. We can help you at Stokes & Kopitsky. Call us today for a free consultation. Our knowledge and experience can make all the difference in getting you the compensation you deserve.