Conyers Sees Spike in Auto Accidents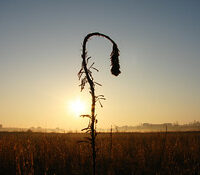 Accidents can happen for any number of reasons, but sometimes a particular stretch of road can be a crash magnet. That's what officials in Conyers are saying about a stretch of Highway 138/Georgia 20 that saw 33 accidents in the month of December. According to officials, that's more than a third of all the accidents that happened in Conyers.
Officials believe it may be because of holiday traffic, and that the majority of the accidents are because of people following too closely or failing to yield. This particular stretch of highway runs right through the center of Conyers. Police are asking people to be extra vigilant when going through the city, since there is traffic at all hours through that section.
The rules of the road are designed to keep us as safe as possible when operating motor vehicles. The vast majority of accidents happen because someone breaks these rules either intentionally or due to distractions. The results of an accident can be quite costly; medical expenses, lost wages, and vehicle repairs are just the tip of the iceberg.
If you have suffered from an accident, you don't have to just accept what the insurance company gives you. A skilled defense attorney can give evidence in your favor and potentially increase your reward. The attorneys at Stokes & Kopitsky have recovered millions of dollars for their clients. Call us today for a free consultation.