Autoclave Explosion Kills Long-Time Worker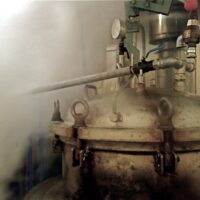 Last month, plant worker Elaine Davidson, 56, died when a pressurized sterilization machine called an autoclave blew up at the Meggett Polymers and Composites plant on October 31st.
The force of the blast blew out the door of the autoclave causing devastating injuries to Davidson, who later died at Polk Medical Center. Maintenance records obtained by a local news channel dating from 2008 and 2010 indicate that there had been ongoing problems with the autoclave door.
Davidson, who was both a mother and grandmother, worked in a variety of jobs at Meggitt over a 37-year career. Her last job was as a quality assurance inspector, which involved testing rubber raw material in the autoclave to determine durability for use in the fabrication of aircraft fuel tanks.
Every job holds the potential for an on-the-job accident to happen. Even if you work in a low risk career, accidents can happen from falls, equipment failures and even the careless actions of others who come in to and go out of your place of business. If you or a loved one has suffered injury on the job or even been killed in a workplace accident, call us today. Our attorneys have successfully represented clients in Atlanta and the surrounding areas for many years.
When you call our office, we will spend the time to go over the details of your case with you and give you an honest evaluation of your personal injury or accident lawsuit. Your legal representative will then outline possible courses of action and can get the process toward your settlement claim started. The law is there to protect you and your loved ones and we are here to help. Your initial consultation is always confidential and without cost or obligation to you.