Woman Charged with DUI after Brookhaven Pedestrian Accident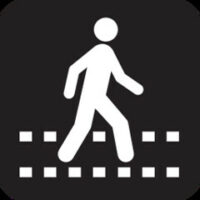 People who drive under the influence of alcohol are a danger to everyone around them, causing untold amounts of damage and often spreading tragedy wherever they go. Like anyone else who commits acts that harm others, they should be responsible for paying for that harm, including medical bills, repairs, and other losses suffered by their victims. This is often impossible without the help of a good personal injury attorney.
A woman in Brookhaven has been arrested for a single-vehicle accident that hurt a pedestrian and knocked over two power poles. The 34-year-old was arrested and charged with DUI, among other traffic charges.
Approximately 300 people in the area of the accident lost power, but Georgia Power was able to restore the utility after a short outage.
The pedestrian was taken to Grady Memorial Hospital. There is no further information on the victim's condition.
An accident is far more than an inconvenience, even when it is considered 'minor'. It costs time and money to recover while the car is repaired, for hospital or doctor visits, for time taken away from work, and many other little details that come from that one incredibly disruptive event. You're going to need good legal representation when it happens to you – the kind of help you can find with Stokes & Kopitsky. We are available 24 hours a day, 7 days a week, because injuries don't wait for morning to arrive or for the next available business day. Call us right away and we'll help you get the compensation you need and deserve.