Questions to Ask About Your Dog Bite Injury Case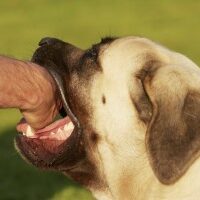 Dogs have earned their moniker for being "man's best friend" for several reasons — they are sweet, loyal, and they give unconditional love to their masters. However, dogs are still animals capable of dangerous attacks and when an owner endangers others by improperly securing their dog, they can be held responsible.
A dog bite injury can occur due to a variety of reasons; Dogs can be possessive, territorial, protective, and also may attack when they afraid or in pain.  In theory, any dog can potentially bite humans. Apart from providing food and shelter to a pet, a dog owner should invest ample time in training and socializing a dog in order to prevent aggressive behaviors such as biting.
What do I do first?
The first thing that you need to do after you or someone you love suffers a dog bite, after getting medical attention, is to contact the owner of the animal, ideally through a letter. This letter should outline the details of the incident as well as the expenses involved in the treatment of the dog bite. The letter should also include a deadline for payment and the action you will take if your demands are not met.
How long do I have to make a claim?
In Georgia's civil court, there is a two-year statute of limitations. This means that you need to file the case within that period. Once that period expires, your case will no longer be accepted by the court.
What happens in most dog bite injury cases?
In most dog bite injury cases, the parties involved settle the issue out of court, allowing them to save both time and money.
How do I prove it was the dog owner's fault?
In Georgia, the burden of proving the dog owner's liability will rest upon your shoulders. This means that you have to prove three things:
The animal is vicious.
The owner let his animal go at liberty (which in turn led to the injury).
You or your loved one did not provoke the dog to attack and bite.
What if I am not sure what to do next?
It is advisable to seek the guidance of a personal injury attorney in order to help you fully understand the best course of action to take.
The offices of Stokes & Kopitsky can help.  We can help you understand what your legal rights are and determine whether you are entitled to compensation for your injuries.