Prescription drugs can lead to DUI as well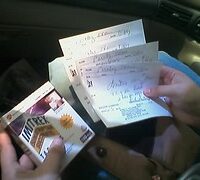 A Dawsonville woman has been charged by Alpharetta Police officers with DUI and child endangerment after crashing her SUV Saturday night while her two children were with her in the vehicle. According to police, Kelin Winters, 32, admitted to having taken four prescription medications before getting behind the wheel of her car. Officers also reported having found 11 loose pills in Winters' SUV.
Alpharetta homeowner Ed Hohenberger was inside of his house on Providence Road when his daughter said she heard the impact of Winters' SUV crashing into his brick mailbox that was left strewn across his lawn.
Many people have to take prescription medications for a variety of reasons. DUI charges can result while a driver is under the influence of prescription or even over the counter drugs that can impair driving. If you take medicine for an illness, be sure to find out if there are any side effects or drug interactions that could affect your driving before you get behind the wheel.
If you or a loved one has been in an accident or has suffered a personal injury or property damage due to the actions of a DUI driver, give us a call. Our lawyers have many years of experience in successfully representing our clients in the Atlanta area courts in accident lawsuits. The Law Offices of Greg Stokes and Neil Kopitsky will give you the personalized attention and attention to detail that you deserve. Your initial legal consultation with us is without obligation to you. You owe it to yourself to call us today.