Fayetteville Deck Collapse Leaves 2 Injured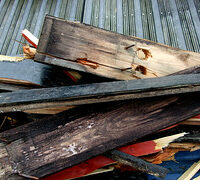 It is an unfortunate fact of life that accidents happen. All too often, they occur because of someone else's negligence or carelessness. These accidents cost money in repairs and medical bills and they even cost time away from work and from family. All of this is money the victims should never have to pay – so who should pay the price? Getting legal compensation is the answer.
This is very probably what will happen after two people in Fayetteville were hospitalized after a deck collapsed.
According to Fayette County officials, rescue workers were called to  assist at a home on Ebenezer Church Road.  Fayette County Fire responded to find two construction workers who were  trapped underneath the deck. The deck apparently had collapsed when two other people were on top of the structure.
The rescued construction workers were taken to Atlanta Medical Center once everyone was freed. According to official reports, two of the workers involved in the accident suffered "significant leg injuries". Their current condition was not released.
There is no report of what caused the collapse as of yet and the accident remains under investigation.
Such injuries are not just a physical and emotional burden, they are a financial problem, as well.  If you or a loved one has been injured in any sort of accident, call Stokes & Kopitsky today. We'll respond quickly and schedule an appointment to meet with you according to your own personal schedule.  Our fees are paid from your settlement so money is not necessary for you to hire us and your first consultation is free.