Famous Radio Personality Killed by Rear-End Collision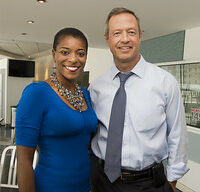 At the end of last month, a local Washington DC radio personality was killed on Atlanta's roadways. Sheila Stewart was driving on I-20 on her way to work when her Mercedes Benz stopped. A box truck rear-ended her, causing her death.
Stewart was working for Washington's Radio One stations and wanted to visit her sister on an extended vacation. She was working from Atlanta, commuting from her sister's home at the time of her death. This 20 year news veteran served as the Community Affairs Director for the Radio One stations, of which there are a couple within the metro Atlanta area.
Every road within Atlanta has the potential to be dangerous, and a moment of inattention can cause great harm and catastrophe to even the most unsuspecting of drivers. There are many hidden circumstances which might have led up to this accident, circumstances which would be unearthed with a quality personal injury defense attorney.
Sheila Stewart was devoted to community service. "If you said, 'I have this community event, can you come?' not only is she going to show up, she's going to make sure the whole radio station is involved," Russ Parr Morning Show co-host Georgia Alfredas said.
Though her voice was silenced in the accident, "Sheila's contributions will long be felt by her Radio One family and the lives she touched through her various charitable connections and community organizations," Cathy Hughes, Founder and Chairperson Radio One, Inc. said in a statement published on Praise 104.1's website.
Stewart was an adjunct professor at several colleges, working with the faith community and the county government itself.
We represent people who have been involved in Atlanta personal injury cases. If you have been injured in an accident, please don't hesitate to give us a call about your legal options and rights.