Atlanta Tractor-Trailer Accident Lawyer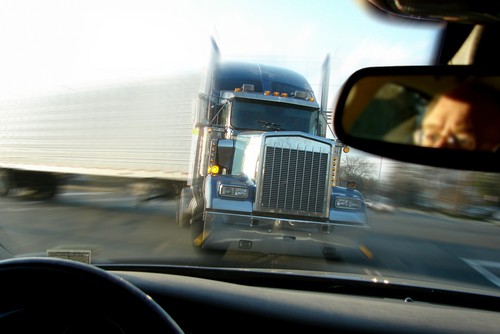 The tractor-trailer accident attorneys at Stokes & Kopitsky, P.A. are recognized leaders in personal injury law. We have successfully handled many types of cases involving tractor-trailer accidents, recovering millions of dollars in verdicts and settlements for clients throughout Georgia. Our extensive track record and client testimonials demonstrate our commitment to fighting for victims injured by negligent semi-truck drivers and their employers.
Tractor-trailers transport consumer goods and livestock across city and state lines. They include 18-wheelers and massive containers attached to large trucks. Because of their bulk and awkward maneuvering, tractor-trailers cause some of the bloodiest traffic accidents to date. According to the U.S. Department of Transportation, these crashes killed over 500,000 people in a year. The accidents and fatalities have not begun to plateau because tractor-trailers are essential to commerce throughout Georgia and surrounding states. Despite the improved safety measures aimed at protecting other motorists, the fact remains that accidents involving trucks and tractor-trailers continue to rise.
Tractor-trailer accidents often involve serious injuries caused by:
Fires, explosions
Unhitched trailers
Load or cargo spills
Collateral collisions
Contact with median
Jackknifes, rollovers
Intoxication, impairment
Blind spots, lane changes
Most tractor-trailer accidents are caused by negligence. Negligence refers to careless behavior that breaches a legal duty owed by a person or company to another. Motorists and tractor-trailer drivers are negligent when they drive recklessly and cause accidents that injure others. When the collision involves a large transport vehicle, the resulting carnage may involve multiple parties and insurance carriers. In addition to extensive property damage, tractor-trailer accidents can cause life-threatening and permanently disabling harm. Such injuries can range from fractures, burns, and severed limbs to brain and spinal cord injuries. Some motorists do not emerge from the crash alive.
Georgia law requires people to have a commercial driver's license to operate tractor-trailers. It also requires that drivers log their hours and submit to frequent drug and maintenance tests to retain their license. Federal and state laws both mandate that commercial carriers maintain sufficient insurance to cover liability for bodily injury in case of a crash. In these cases, state and federal statutes also provide a legal remedy, through insurance companies, for victims of accidental injury and wrongful death. Sadly, after insurance has paid the policy limit, severely injured victims and families may still be drowning in bills. Fortunately, they can sue the liable parties to recover full compensation for their harm.
Personal injury victims are entitled to a variety of damages from negligent parties. Because commercial carriers are strictly liable for careless drivers, plaintiffs may recover these damages from multiple parties, including individual drivers, employers, businesses, and their insurers. These parties must compensate the victim for medical expenses, lost income, and pain and suffering. They are also liable for future costs, including surgeries and any continuing treatment, as the injury requires. If the tractor-trailer accident resulted in wrongful death, surviving family members may receive additional damages for funeral costs as well as the lost earnings, companionship, and guidance provided by the deceased.
If you or someone you know was injured in a tractor-trailer accident, we can help. With over 30 years of experience, we are industry leaders in personal injury law. Our reputation for excellence rests on our dedication to providing premier legal services to residents of Georgia and beyond. At Stokes & Kopitsky, P.A., we can help you identify all liable parties and fight for your best interests at trial or through settlement. Let us help you maximize your legal recovery and obtain the compensation you deserve. For a free consultation, call our toll free number 24/7 at 404-892-0011 to speak with our legal team, or contact us online.
Related Topics: