Neil J. Kopitsky | Attorney At Law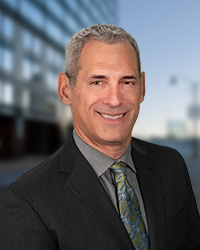 Neil Kopitsky is one of the founding members of Stokes & Kopitsky, P.A., a leading Atlanta personal injury law firm. As a competitive cyclist himself, Mr. Kopitsky is passionate about representing people injured in bicycling accidents. His extensive knowledge of bicycling law and the dynamics of cycling accidents give Mr. Kopitsky an edge in handling such cases. He and Mr. Stokes have aggressively pursued the rights of victims injured by another person's negligence. Their practice is dedicated to cycling, car, and wrongful death claims.
An experienced personal injury lawyer, like a skilled athlete, knows how to walk a fine line between speed and endurance. Mr. Kopitsky has handled many complex cases and does so with a balance of skill and finesse. He frequently handles cases in which bicyclists were injured due to negligent drivers and knows how to assess all sources of liability. His dedication to achieving justice for the injured has helped many clients who would not have otherwise recovered from the serious injuries and financial losses that follow an accident. Please view our case results and client testimonials pages.
Equally comfortable in trial and mediation, Mr. Kopitsky devotes his personal attention to every case. He does not take his clients for granted and appreciates their need to understand complicated legal issues. Mr. Kopitsky and Mr. Stokes have earned the respect of judges and attorneys because they do not shy away from tough cases, but litigate them skillfully in court or through settlement. Having successfully handled numerous negotiations, mediations, and trials, Mr. Kopitsky knows how to gather and present evidence most favorable to the plaintiff. His trial work has resulted in million-dollar recoveries and compensation for his clients.
Mr. Kopitsky has achieved favorable results for clients in cases involving slip and falls, accidental death, and head and brain injuries, to name a few. His passion for justice is demonstrated by his impressive track record and dedicated clientele. Mr. Kopitsky works diligently to analyze the facts of each case to achieve the best possible outcome through trial, mediation, or settlement.
Mr. Kopitsky received his B.A. from Colorado College, and his J.D. from Washington University Law School. He is admitted to practice in all the Georgia state courts, the U.S. Court of Appeals for the Eleventh Circuit, and the U.S. District Court for the Northern District of Georgia. Mr. Kopitsky is a member of the American Bar Association and the Atlanta Bar Association. He continues to win accolades as a competitive cyclist.