Cartersville Crash Injures 3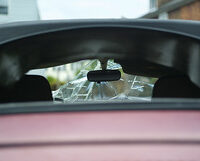 Accidents on the road happen on a daily basis, with some of these accidents resulting in very serious injuries. The initial shock of the crash is only the beginning.  Many people have a hard time returning to normal life after an accident.
There are three people in Cartersville who will have to deal with that reality now after an accident that took place near Downtown recently.
According to the local police, a Cadillac Deville was trying to cross the street when it pulled in front of a police cruiser that was also in the area. The drivers of both cars were taken to a nearby hospital to be treated, but it wasn't known exactly how severe their problems were.
The injured driver of the cruiser will now have the ability to seek a civil suit if he wishes. With the right legal help by his side, he will be able to obtain monetary compensation for any injuries that he sustains, making his recovery easier and far less stressful than it would be in any other case.
If he would like to do so, he will have to hire a quality attorney that is capable of handling the job. The legal team at Stokes and Kopisky has the right kind of experience and the right kind of training to easily handle a case such as this. They will fight for you in court, making sure you don't have to worry about facing them on your own. Once you have scheduled a consultation, you'll be surprised how much you can receive and how helpful an attorney can be.  Contact us today to find out what your options are.