Wrongful Death Attorney in Atlanta Georgia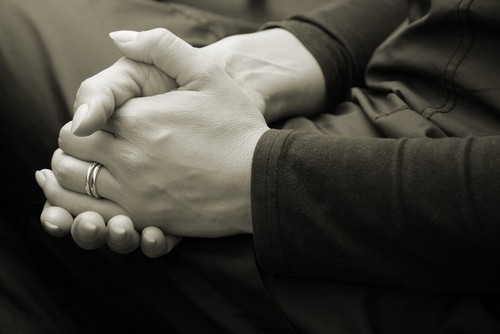 Stokes & Kopitsky, P.A., respected Atlanta wrongful death attorneys, has over 30 years of experience assisting family members who have lost a loved one in an accidental death. Our attorneys have recovered millions of dollars for individuals who lost a family member as a result of someone else's negligence in Georgia and surrounding states.
At Stokes & Kopitsky, P.A., we handle wrongful death cases, accidental death cases, and punitive damages cases.
As its name indicates, wrongful death is the unnatural or untimely death of an individual caused by the wrongful act of another. Any person, business, or public entity is capable of committing tortious act resulting in death. Wrongful death is distinguished from murder, the criminal killing of another with "malice aforethought." While murder is prosecuted through the criminal justice system, an action for accidental death is a civil claim brought by surviving family members of the deceased. Of course, there can be two independent proceedings arising out of the same death. Exoneration of the defendant's criminal charges has no bearing on the family's civil claim. The defendant can still be civilly liable even if he was acquitted in criminal court. A claim for accidental death asserts that the defendant's negligence resulted in the death of the decedent, thereby causing the surviving family members irreparable harm.
Georgia's Wrongful Death Act is codified in the Official Code of Georgia Annotated (OCGA) §51-4-1. This statute provides: "Full value of the life of the decedent, as shown by the evidence" means the full value of the decedent's life without deducting for any of the necessary personal expenses of the decedent had he lived. It further states that "homicide" includes all cases in which the death of a human being is caused by crime, negligence, or defectively-manufactured goods. Individuals, businesses, and public entities can all be held liable for damages if their tortious conduct resulted in the wrongful death of another.
Potential grounds for a wrongful death lawsuit include:
Negligent or reckless conduct
If your loved one was killed due to the negligence or reckless conduct of another party, this is considered a wrongful death. You may be a spouse, child, parent, or next of kin under probate law. As a dependent or beneficiary of your loved one, compensation in the form of monetary damages for the "full value of the life of the deceased" may be owed to you. This may not help reduce the suffering and anguish you are experiencing from your loss, however it may ease the financial burden that has arisen due to the absence of your loved one and bring to justice the party that is responsible for their death.
Drunk driving
According to the Centers for Disease Control and Prevention, from 2003 to 2012, 3,699 people in Georgia were killed in a car crash that involved a drunk driver. The 21 to 34 year old age group were at the highest risk of being killed. Losing your loved one to drunk driving, which is a punishable crime, can be devastating. The compensation amount is divided amongst the spouse who filed the claim and the children of the deceased. If there is no surviving spouse or offspring, it is given to the parents. Compensation covers a number of things, including medical expenses, funeral costs, pain and suffering, as well as loss of companionship. In addition, it is not unusual for punitive damages to be awarded (O.C.G.A. § 51-12-5.1) because of the particularly negligent nature of drunk driving.
Defective products
Car, motorcycle, bus, or truck accidents
Dangers on property and construction sites
Boating and train accidents
Elder abuse and neglect
Unsafe prescription medication
Contaminated food
Medical malpractice
Unlawful or criminal acts
Only some surviving family members have "standing" to bring wrongful death claims. Georgia law only permits the decedent's spouse, children or parents to bring suit. If the decedent has no surviving kin, an appointed administrator of the decedent's estate can assert the claim. Any monetary sums collected from the suit must be distributed amongst the designated beneficiaries. A knowledgeable attorney can be instrumental in helping surviving family members present a more persuasive case. It is prudent to consult with a lawyer even after prevailing in a wrongful death action because the law requires a fair distribution of the proceeds to all eligible beneficiaries. A dedicated advocate can help you determine who gets what and how much.
If your spouse or immediate family member died in an accident caused by someone else's negligence, you may be entitled to compensation. Stokes & Kopitsky, P.A. has over thirty years' experience helping families who lost loved ones in a wrongful death accident. We know that no amount of money can make up for the incredible loss you have suffered. But we also know that some compensation goes a long way in helping families recover, especially if the decedent was the primary breadwinner. Consult an experienced Atlanta accidental death lawyer to explore your legal options. Our dedicated advocates can aggressively negotiate the best possible recovery to help your family get back on its feet. Call Stokes & Kopitsky, P.A. at 404-892-0011  or Contact Us online.