Wrongful Death Attorney in Atlanta Georgia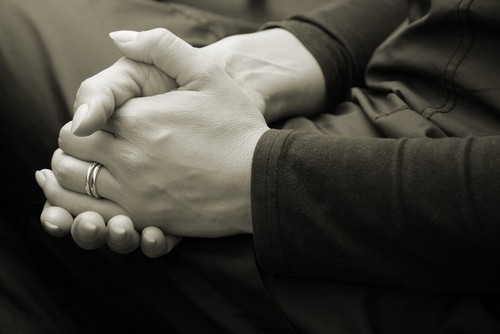 It's never easy losing a loved one, but when the death is sudden and unexpected, when it's due to an accident that someone else caused, there are no words for the devastation it can cause to your life and your family. When this happens, besides the emotional turmoil, you could be facing mountains of medical bills, funeral expenses, and the loss of an important source of income from you family.
If your loss was caused by another person's negligence or malicious act, you may be entitled to compensation. In order to get the full settlement you deserve, call the respected Georgia wrongful death attorneys at Stokes & Kopitsky, P.A. and take advantage of our thirty-plus years of experience in handling cases like yours.
Understanding Wrongful Death
Wrongful death occurs when someone passes away before their time, due to the negligent, reckless or malicious acts of another person or entity. It could apply to a murder, to a slip and fall accident at a restaurant, to a drunk driving accident, or to any number of other scenarios. It's important to understand that wrongful death is a factor of civil law and is not tied to any criminal prosecution that may take place.
For example, if someone is killed in a drunk driving accident, while the drunk driver may be prosecuted as a criminal under felony charges, the surviving relatives of the deceased may also file a civil suit for wrongful death. The two cases are separate and distinct; a victory in one does not necessarily mean a victory in the other.
What Are The Grounds For A Wrongful Death Suit?
There are several circumstances where a wrongful death suit may be appropriate in order to seek compensation for the loss. These include:
–Negligence or Reckless Behavior: If your loved one dies as the result of reckless conduct or negligence on the part of another person, this is considered a wrongful death.
–Drunk Driving: Drunk driving is a crime in Georgia, and if someone dies as the result of a drunk driver's actions, that may constitute wrongful death.
–Product Liability: If a defective product results in death, a claim can be filed.
-Vehicle Accidents: Accidents involving cars, buses, motorcycles, trucks, boats, trains and other vehicles where the accident was the result of recklessness or negligence, a wrongful death can be filed.
-Property Accidents: If your loved one dies as a result of a slip and fall at a restaurant or store, or has an accident at a construction site, you may be entitled to compensation.
-Elder Home Abuse: If you lose an elderly loved one due to abuse or neglect in a senior care facility, that may constitute wrongful death.
-Contaminated Food or Medication: If someone dies because of poisoning from food, a bad reaction to medication or a similar occurrence, wrongful death may result.
-Medical Malpractice: A doctor's or other healthcare professional's failure to act in a responsible manner, which results in death, means a lawsuit could be filed.
-Deliberate Malicious Acts: Murder, robbery, home invasion, assault and other criminal acts that lead to death can result in a wrongful death lawsuit.
Who Can File Wrongful Death?
In Georgia, there are a number of people who can file a wrongful death claim. These include the parents of the deceased, the children, or the next of kin as defined under Georgia probate law. If there are no surviving kin, the designated representative of the decedent's estate can file a claim.
Atlanta Wrongful Death Attorneys
If you lose a loved one due to the reckless, negligent or malicious acts of another, you are entitled to, and deserve, compensation for your loss. While these awards can never bring back your loved one or make the pain go away, they can help you pay the bills you have piling up, and they can help to bring about a sense of justice for what you've suffered.
In order to collect the maximum possible settlement, seek the help of a qualified Georgia wrongful death attorney. At Stokes & Kopitsky, P.A., we have spent over three decades helping people to get justice for lost loved ones in situations like this. We stand ready to help you and your family. Give us a call today at 404-892-0011 or use our contact form to send us an email and get a free consultation.