What is a Cross Examination? And what does it mean for your Atlanta Injury case?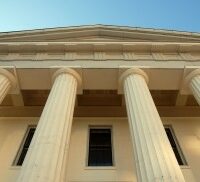 Cross-examination is a method of questioning a witness at trial who is not friendly to your side. A skilled lawyer can use cross-examination to confront a witness with evidence previously gathered, pinning the witness down so that his answers help prove a fact necessary to your case.
As injury attorneys, we at Stokes & Kopitsky, P.A. used cross-examination to help prove a crucial fact in a case where the police had, without any good reason, shot and killed a young man. Georgia law said we had to prove that the police department knew ahead of time that the officer who did the shooting had personal characteristics that made him a potential danger and unfit for police work. This proof was required to hold the government responsible.
Before trial, our investigation uncovered a hiring report that documented the department's pre-employment investigation of the shooting officer. The report showed that that this officer had received a very unfavorable assessment by his training officer from another police department where he had previously worked. This assessment was included in the investigating officer's pre-employment hiring report of the shooting officer.
Before trial, we had a large blow-up made of the unfavorable assessment in the hiring report. We put a yellow background behind the text to make it easy for the jury to read. We also made a separate blow-up of the handwritten notes of the investigating officer who prepared the hiring report, and we highlighted crucial words in red.
At trial, I cross-examined the investigating officer about the hiring report. At first, he waffled, and did not want to say anything negative about the shooting officer. Then I pointed at the blow-up from the hiring report, and read out loud what it said: that the training officer had described the shooting officer as "odd, weird, and not motivated," said that he "had no business being a police officer" and that "the applicant was unable to decide when to take action." The investigating officer, on the witness stand under cross-examination, admitted this was what he had been told about the shooting officer.
Then I moved on to the blow-up of the investigating officer's hand-written notes. The notes said the officer had "no business being a police officer," that his "brain was in neutral," and that he would "hurt himself or someone else on the road; bad news." And I asked the officer, "Isn't that what you were told before the department hired this man?" And he then had to admit that this was what his notes showed.
Cross examination goes well when your attorney can develop evidence to confront witnesses, forcing them to admit the truth of facts important to your case. It can make the difference between winning and losing.
At Stokes & Kopitsky, P.A. we have the experience and knowledge needed to handle the most complicated injury cases. We have taken many injury cases to trial and we seek the maximum compensation available for each victim we represent. Please call us, 24/7, for your free consultation. You do not need any money or insurance to hire us. We do not charge any fee unless and until we obtain an award or settlement for you, and we advance all costs.
We are here to help you. If you have questions, call us toll-free at (800) 700-5050. We welcome your calls.