What are Structured Settlements, and How Can They Help My Atlanta Injury Case??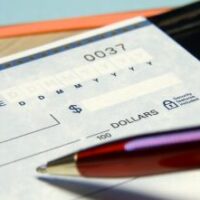 If you are injured in an accident and accept a structured settlement, you will get a long series of payments that will total more than you would get if you took a lump sum of cash up front.
A structured settlement starts with a lump sum that is invested in an annuity, which then pays you a set amount every month or every year, usually for the rest of your life. The entire payment is tax free because it is all considered to be received for a personal injury. In contrast, if you take a lump sum for your personal injury and invest it yourself, the lump sum will remain tax free, but the interest you earn on your investment will be taxable. The result is that with a structured settlement, you'll end up with more money in your pocket.
Here is an example of how a structured settlement can be helpful. As an Atlanta injury lawyer, I represented two children who received a very, very substantial settlement – about $1.75 million – for the accidental death of their father. The first alternative would have been to put the money in a trust fund that would have paid the children a huge lump sum when they turned 18. If they squandered the fund, it would be gone forever.
Instead, we settled the case for a certain amount of money up front, and invested the rest so there would be payments to support the children while they were growing up. We also set up college funds for both children that would pay their tuition, room and board, and other college living expenses. We then created a series of payments that would last over their lifetime. All of these payments totaled much more than the original settlement, and all of the interest the settlement earned by being invested this way was tax free to the children throughout their life.
Structured settlements are often offered at mediation conferences. They are not appropriate for every individual, but in the right case, they make a world of sense.
Stokes & Kopitsky, P.A. are skilled Atlanta injury attorneys who are here to help you if you are ever an accident victim. We understand structured settlements and know when they are appropriate, and we know how to set them up so they will provide the highest benefit to you. When you contact us, your first consultation is free. Once we are representing you, we will advance all court costs, and our fees and costs will be paid from the settlement or award we obtain for you. If there is no settlement or award, there will be no fees.
Please call us toll-free at 800-700-5050 if you have any questions about structured settlements, or if you need highly experienced help from a legal team who cares about injury victims and will work to get you the best result possible if you are ever the victim of a serious injury case. We welcome your call.
Categories: