Child Seriously Injured in School Accident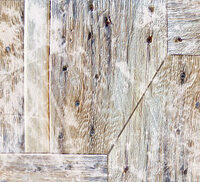 A DeKalb Pre-K student was severely injured in an incident at school last week that has her mother wondering why the school didn't dial 911.
According to Yvonne Germany, Eliza Germany's mother, Eliza was pushed into a cafeteria door frame at Browns Mill School in Lithonia. A metal support post for the door inexplicably broke loose and crashed onto her daughter's hand, seriously injuring her. Eliza suffered deep lacerations on the third and fourth finger and the tips of the fingers were both crushed and fractured.
Germany said that the school nurse did call her to the school immediately following the accident. When she arrived and examined her daughter, she was shocked as to why no one had called paramedics to the scene. The child's mother was then advised that she would have to be the one to transport her daughter to the nearest medical facility for care.
Doctors at DeKalb Medical Center stitched Eliza's lacerations and told her mother that she may possibly need to have reconstructive surgery as well as physical therapy. Germany said that she is still awaiting a formal report from the school on what happened.
The school said in a statement that with the teacher and a teacher's aide present, they found no evidence that Eliza Germany had been pushed before being injured and was taken immediately to the school nurse after the incident. Eliza's parents were called and her mother arrived within 15 minutes when she was advised by the nurse to transport the student to the nearest medical facility and added that they had provided a report on the incident to Germany.
When our children set out for school each day, we as parents have a reasonable expectation that they will get to and from their destinations safely. All parents are prone to worry at least a little when their child is out of sight or entrusted to the care of others. When a child is injured at school, or is exposed to a potentially dangerous situation at school, it can be a frightening experience.
The Law Offices of Greg Stokes and Neil Kopitsky have years of experience in the Atlanta courts. We can help you get the compensation that you and your loved ones are entitled to. You don't need money to talk to us; your initial legal consultation with our office is free.